If you ask me to name a platform off late which is drawing a huge number of people especially for visual content, I would give a blind eyed answer. Yes, it is Instagram. As Facebook is over cluttered, they want to divert the users on Instagram and that's why you might strike gold through this app, this year.
Instagram is being used majorly for posting pictures and videos of long duration with optimized content. Instagram has lately added a new video application to attract various creators and brands called as Instagram TV or IGTV.
The difference IGTV makes is the longer duration with high definition videos it provides for the users, whereas in Instagram the maximum duration is 30 to 60 seconds only.  The usage is relatively simple like how you watch TV.  IGTV will start playing as soon as you open the application.  Also, it automatically switches to the next video once you finish watching the previous one. There are several categories available like 'For you', 'Most Popular', 'Following' which makes it easier for you to watch videos as per your convenience.
IGTV is one of the best up to date choices to opt for if you want to have a massive reach and increase your visibility. It can be a perfect place for you to connect with people through your educating and entertaining video content.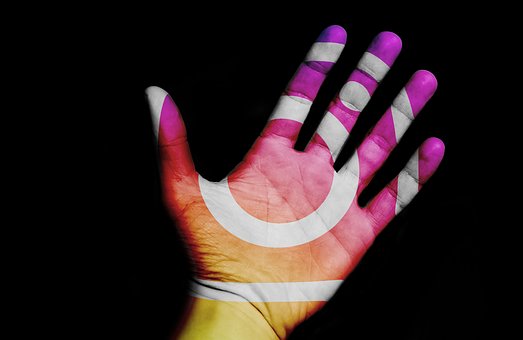 How to improve traffic?
Click the link in 'bio' – This is the most straightforward way to drive user traffic from Instagram. You can include a link in your bio and keep updating it as and when required. The standard approach which most of the brands do is they add their homepage and it remains static for a long period of time. But, if you want to have a rise in the number of visitors, it is critical to keep updating it.
Ad Campaigns – The ad campaigns are proved a successful strategy to increase the traffic. It has a feature where there is a call-to-action button present named 'Learn More' which will increase your click-through rate. You can select your target audience based on your preference and then run the campaigns. This will enable you to achieve statistically relevant results.
Product Tags- Product demonstrations will make use of this aspect because when a user clicks on a product, it will give a long product description along with the related tags which will make their purchase simpler.
Additional Features- Instagram has this service called stories where you can display your brands, products, and your exclusive services and also there is another option caller swipe up or see more which takes you directly to the web page that you have decided on. This is another effective approach which works big time to increase users for your business.
Shopping Feature- It was in 2017, that Instagram introduced this shopping feature where the feeds are linked to the business accounts. This will allow users to purchase the product of their choice directly from the application. One click on the product provides you all the required details like name, price, color, and its related user reviews.
Analytics- The only reason why businesses love insights and analytics is it tells you about your audience like what they do, what they like and what they prefer. It helps to actually analyze your marketing efforts and look for improving areas if required. Precisely, the analytics that the Instagram provides is about the impressions (number of times the post was viewed), the reach, Link clicks, and Profile visits.  You can easily figure out what time is suitable for you to post and when the users are engaged.
Collaborations- It is absolutely essential to know about your competitors too. So, you have to build an association with various other brands, and other audience to keep yourself updated. You can also make new partnerships with other brands based on your flexibility and exposure. This will pave a way for other companies to tag you in their posts which improves your visibility and recognition.
Instagram can be an effective tool if used strategically. You know the significance of social media community and how powerful it is with respect to digital marketing in the current trend.  It builds a brand voice and promotes their products on an unimaginable level. Instagram focus on generating revenues through products selling and there is no wonder if it outperforms other social media channels in the coming years.
While Instagram turns the table for coming few years, you have a happy Instagram…ing 🙂
Related posts