Sometimes the small improvements make a big difference, especially in the world of technology.
It is an understatement to claim that the smart applications and machines are influencing the human minds. They even have a huge role in enabling us to make faster and accurate decisions. Unquestionably, the rule of Artificial Intelligence and machines will have a spectacular rise in the coming years.
What is Artificial Intelligence?
To put it in a simple way, the computer programs are taught to think by themselves.  Artificial Intelligence is the science and engineering of intelligent machines, especially intelligent computer programs. The programs are designed smarter to think and function in a human fashion. The intelligent features such as perception, reasoning, learning, communicating, acting in complex environments are incorporated in the machines.
Why AI?
We have so much of technological privileges in this era and we should undoubtedly feel lucky to have such affluence which minimizes the human effort to the maximum extent. Artificial Intelligence has a special place in such improvements, which exists today. It is not an overstatement to say that AI plays a role in our everyday life. The main focus of AI is the error-free and efficient world, with accurate results.
Banking and financial systems industries have majorly adopted the Artificial Intelligence technology.  The strategic implementation helps them to deal with their customers and provide them with fast and immediate resolutions. Larger organizations thrive on Artificial Intelligence because they are able to complete their delivery on time with expected and accurate outcomes. There are thousands of gaming options when you shop in the Smartphone with so many attractive and addictive features. In the field of medical sciences, treatment of brain injuries and many other diseases are few of the advancements that artificial intelligence had contributed to the industry.
However, the future waits for much more than what we are achieving in the current era.  Like every other invention, the artificial intelligence also had its own challenges during its initial stages but the humans were successful in pulling it off by replicating the human intelligence. However, we should also remember the laws, regulatory guidelines and procedures are in place to monitor the artificial intelligence implementation, considering the safety of humans.
Benefits of AI:
More powerful and useful computers.
New and improved interfaces.
Solving complex problems.
Better handling of information.
Relieves information overload.
Conversion of information into knowledge.
The role of AI in AI Enabled Website-
With Artificial Intelligence gaining overwhelming popularity across the globe, we are witnessing the increasingly advanced applications of mainstream programming. It is already predicted that 85% of the organizations will manage and handle all their customer interactions through automated features without any need of human in the year 2020. Website development is no exception when it comes to implementing AI for its own unique benefits.
The supreme motive for any company would be to generate more new customers, keep the customer relationship intact through longer retention, and increase the leads by enhancing the customer experience with uncompromising quality. There is no wonder organizations invest heavily in new AI initiatives since it is the technology which will accomplish their goal with no dependency on humans.
For example, automated chat software agents are available in many e-commerce sites, in the current social media platforms. Almost, all the top e-business organizations have it as a part of live customer interaction. There can be no other better example to demonstrate the commercial success of AI. The prime function of chatbots will be to process customer inquiries, sales, and support.
Why AI for Web?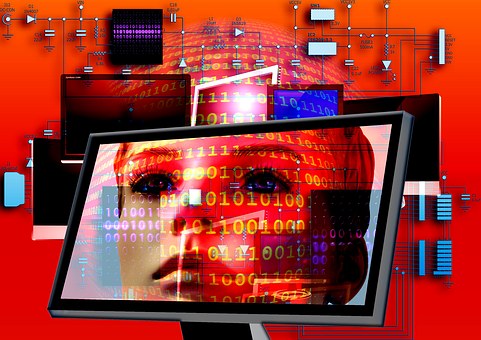 Machine learning is a branch of Artificial Intelligence which enables the web applications to learn over time by observing the user behavior and intelligence. The applications get smarter over time and provide a better experience for users. While the advantages that AI offers are huge, most of the web companies find it hard to build artificial intelligence into their applications due to its increasing costs and complexity in understanding the AI tools. The toolkits which are provided by the global leaders have diminished the need for coding in AI programming languages. Instead, they have a feature which aids the mainstream web developers to integrate it with their chatbots on their existing web platforms and develop coding with languages in which they are already familiar with, like Python, C++, Java, Dot Net, CSS or HTML.
I would like to describe the advantages that the websites endows to the users through its artificial intelligence technology.
Save time and money– Acceleration of slow business processes through AI automation to save time and other resources. Achieve cost saving by business optimization through workforce and products.
Increase productivity– Boosts up productivity and operational efficiencies with better quality. Improve the company revenues by maximizing the sales opportunities.
Customer Satisfaction– Improved user experience through AI based customer support.
Identify potential customers– Focused and targeted marketing of the products for reaching the desired customers to improve the sales.
Business Decisions– Using insights to predict customer preferences and changing requirements, and enables to make faster and enhanced business decisions and contribute to creating greater competitive advantages.
Develop Leads– Explore and implement the hidden opportunities for the business, Extraction of a large quantity of data to increase leads and grow the customer base.
Live Support– AI through its analysis capabilities offers intelligent expertise and support to the users by its faster and accurate resolutions.
Precisely, the AI in business is an integral part of life for many organizations. It is high time to consider switching to AI so that the humans can make use of their time by providing higher value contributions to the company. We cannot deny that there is a potential for AI to change the way the business operates in the modern technologically conquered world. All we need is an open-minded attitude and willingness to embrace and face the new opportunities that come along our way. AI is sure worth giving a shot, though we might encounter unexpected challenges.  Since Artificial Intelligence is an emerging technology and is dynamically changing the e-commerce world in a fast pace, it can tremendously transform your organization to a startling level and steer up the organization to reach the pinnacle of the market in no time.
Find out  how your website is performing at this time!Click the link below-